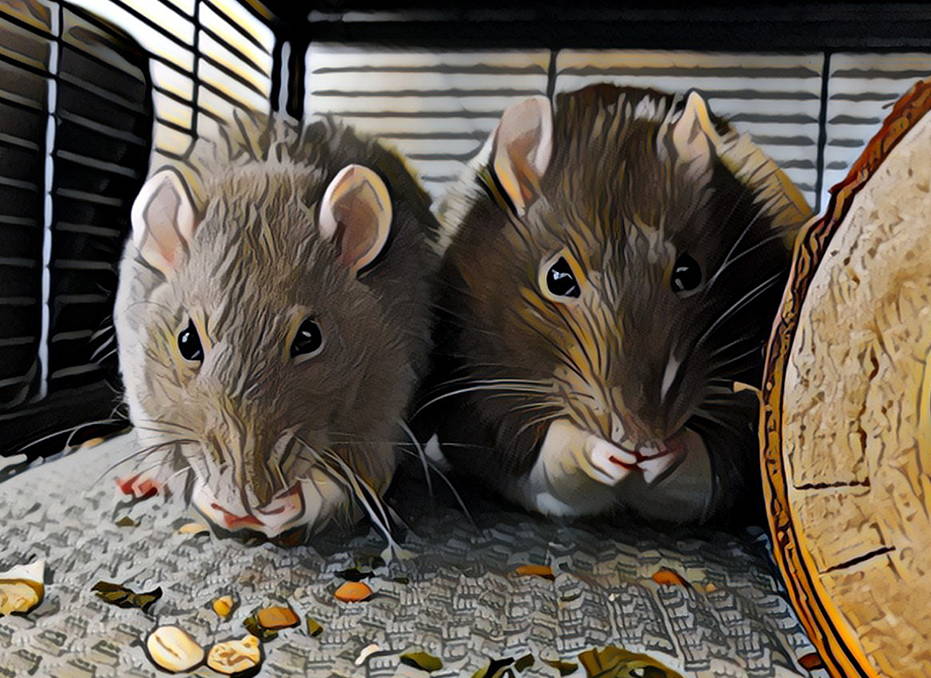 We make our own mixes of grain based rodent food.
These are our base product and our main focus. If you have any suggestions of feedback, don't hesitate to get in touch with us.

We are always looking for ways to improve our food range.

We also carry a selection or branded rodent foods and treats.

We aim toexpand this with time and feature only products that we have triedourselves, that, or that comes highly recommended by the community.
If you produce high quality rodent food or treats, we are open to collaboration. Contact us for more information.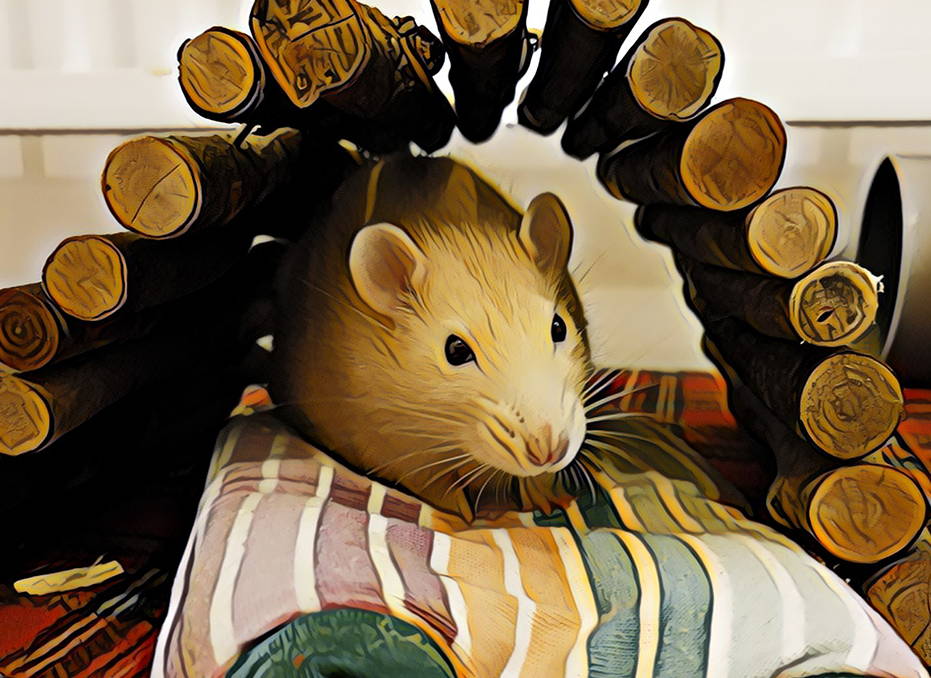 We have a few product lines that we create our selves, the main one being hammocks.
These are home sown and therefore not of industrial build. Some minor variance in size and seams are to be expected. But we of course aim to have high quality hammocks that will last, be safe, be comfortable and look cute!
We also create some home-made chew toys, perches and other smaller cage items.
This range aims to use pre-owned materials to create products. The aim is to make some environmentally friendly and unique items into our store.
There are hammocks for rats and mice, and other fabric items under this range.
These are made from donated fabric or fabric purchased at charity shops.

There are also ceramic houses and sandbaths for hamsters and mice.
These are purchased at charity shops and sold at only a minor price increase to cover costs.
These items are all whole and cleaned thoroughly.

BRANDED ACCESSORIES
We have a selection of useful items from bigger established pet brands such as Trixie, Ferplast, JR Farm and BunnyNature.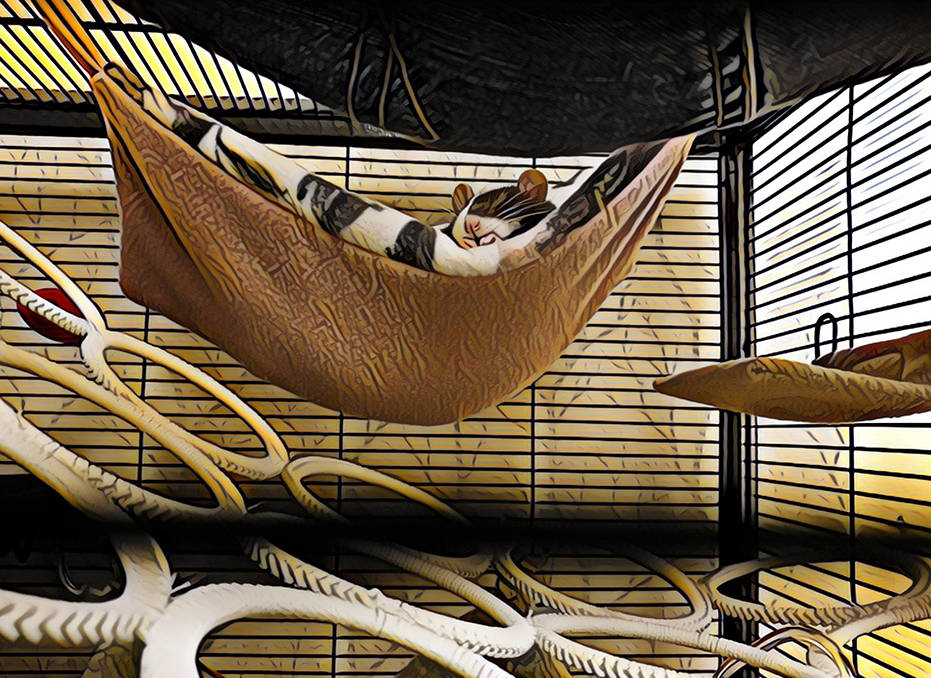 Sourcing products from the local crafting community fits perfectly with what we want to promote!
We want to support other small businesses, and source as many products as we can from local and smaller merchants.